I am a Research Fellow in Youth Mental Health at the Institute for Mental Health in the University of Birmingham. My research expertise lies in the socio-emotional development and educational inclusion of adolescents with vision impairment.
In my PhD research, I investigated the social inclusion of adolescents with vision impairment and its impact on their self-esteem, academic inclusion, and social competence. Due to the lack of previous research, I developed my own socioecological model to conceptualise social inclusion. The findings of my PhD research made an original theoretical and empirical contribution to knowledge by extending understandings of current policy for the socioemotional needs of students with vision impairment. Based on my PhD findings, I have generated recommendations for future research and practice that have been included in the final chapter of my thesis and are in line with the latest Curriculum Framework for Children and Young People with Vision Impairment (CFVI) launched by the University of Birmingham Vision Impairment Centre for Teaching and Research (VICTAR). My PhD research also received funding from the Sir Richard Stapley Educational Trust and financial support from Kingston University. My research has received attention from mainstream and special schools, local authorities and UK-based organisations and charities who have invited me to present my research at their public engagement events. It has also been featured on RNIB's Connect Radio and professional newsletters, such as the VIEW (the professional association of the vision impairment education workforce) newsletter. My academic merit and the innovative nature of my research were recognised by the awarding of the first prize for the Best New Researcher at the 10th Annual Faculty of Business and Social Sciences Conference at Kingston University London.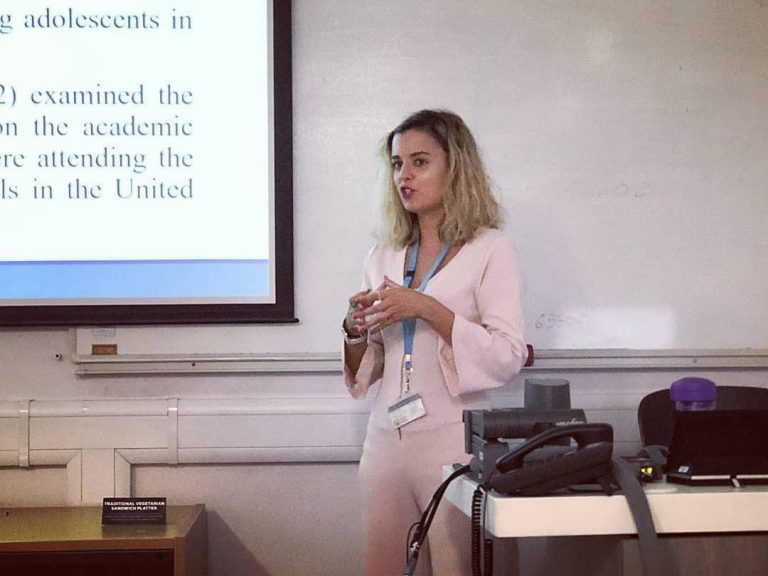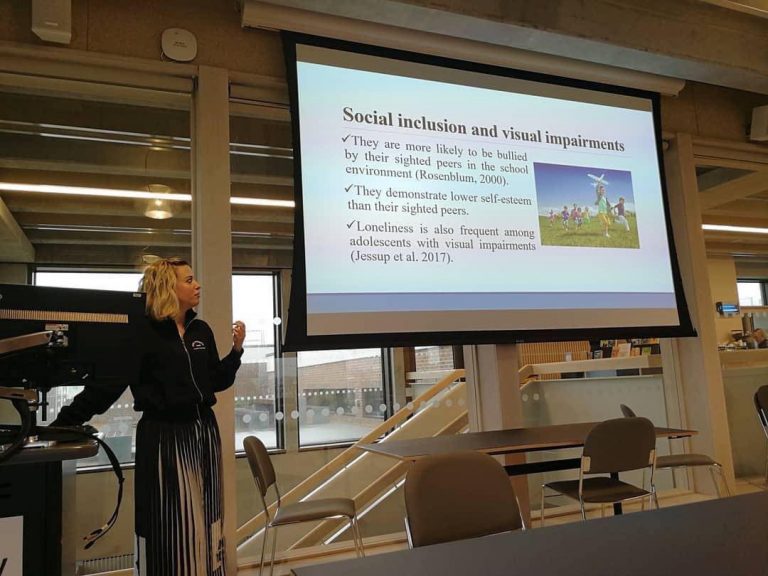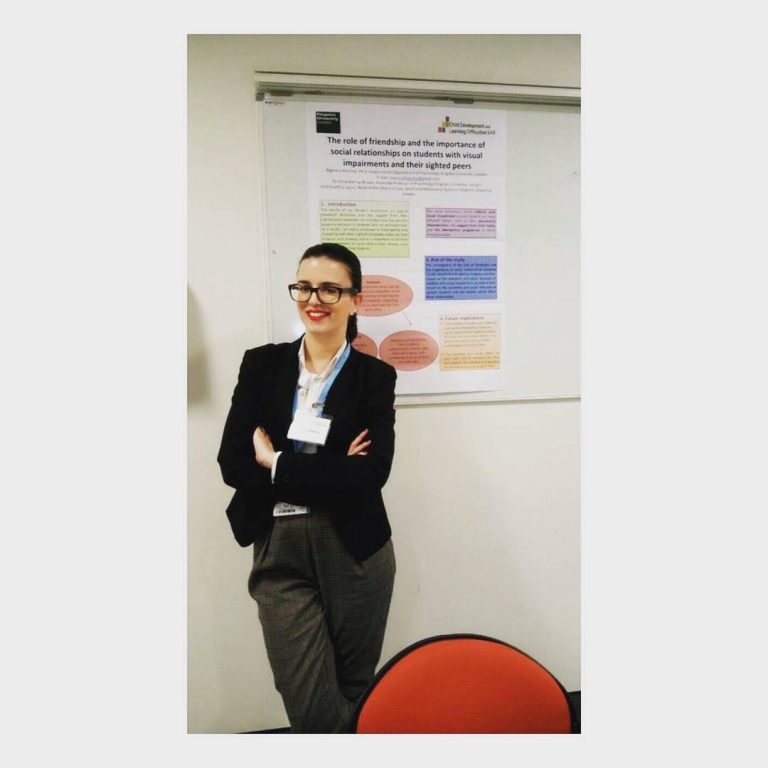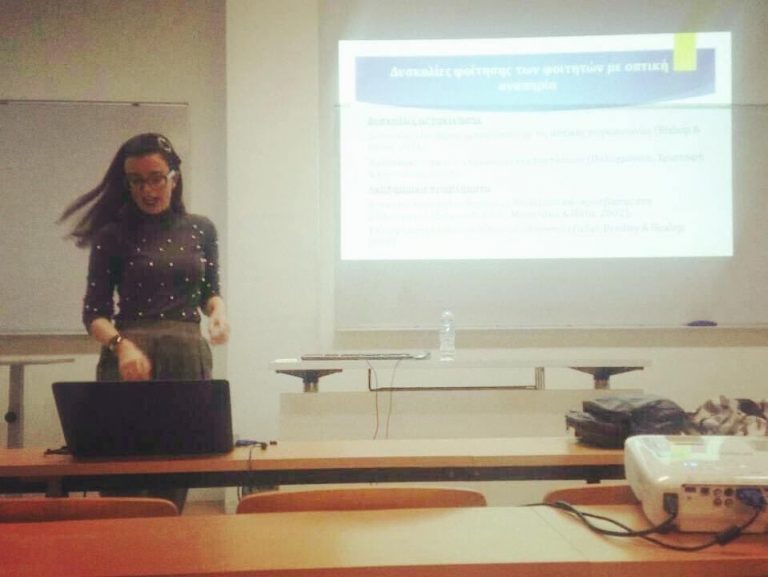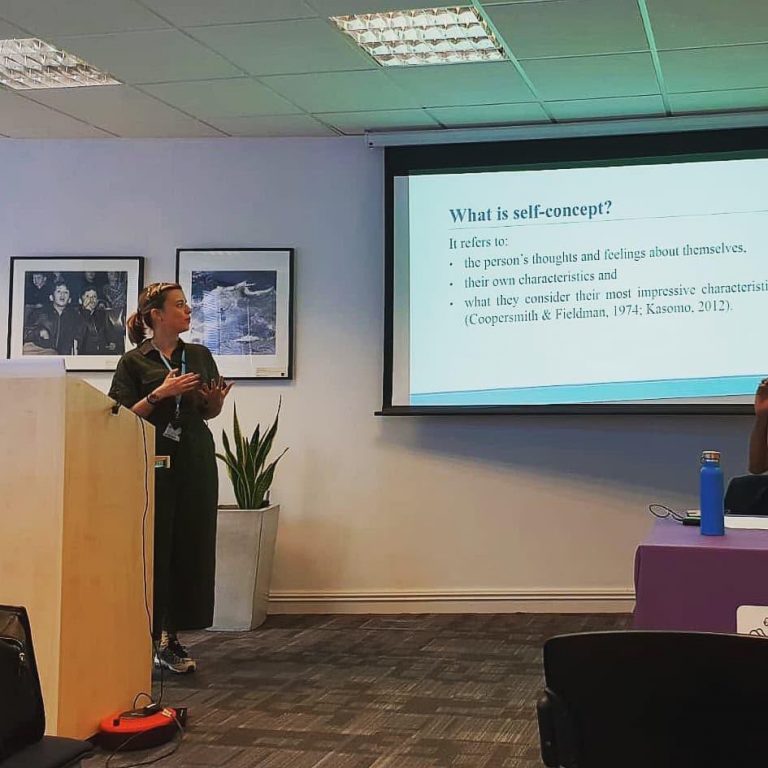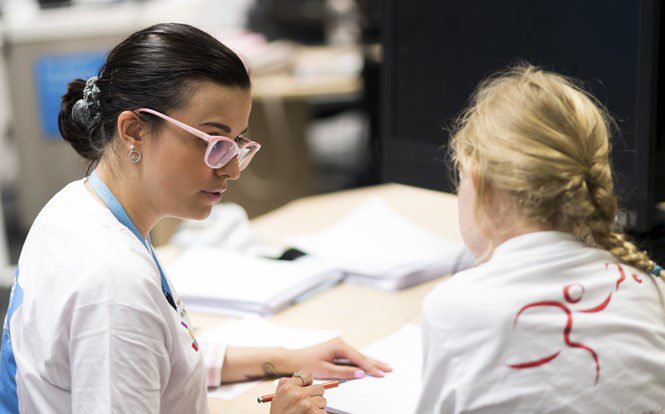 I have taught numerous Psychology modules at several UK universities (Kingston University, Birkbeck, London Metropolitan) and I am an Associate Fellow of the Advance HE. I had significant input into curriculum development by preparing learning materials for various modules in Clinical, Social, Cognitive, Developmental, Organizational and Business Psychology, Individual Differences and Research Methods at all University levels. My previous academic roles also involved undergraduate and postgraduate student supervision. I have an outstanding supervision record for my career stage through my experience as the supervisor of 19 BSc and MSc students working across different areas in Applied Psychology. My inclusive student support was recognised in 2021 when I was nominated for the Academic Impact Award based on BSc and MSc students' nominations for exceptional teaching at Kingston University London.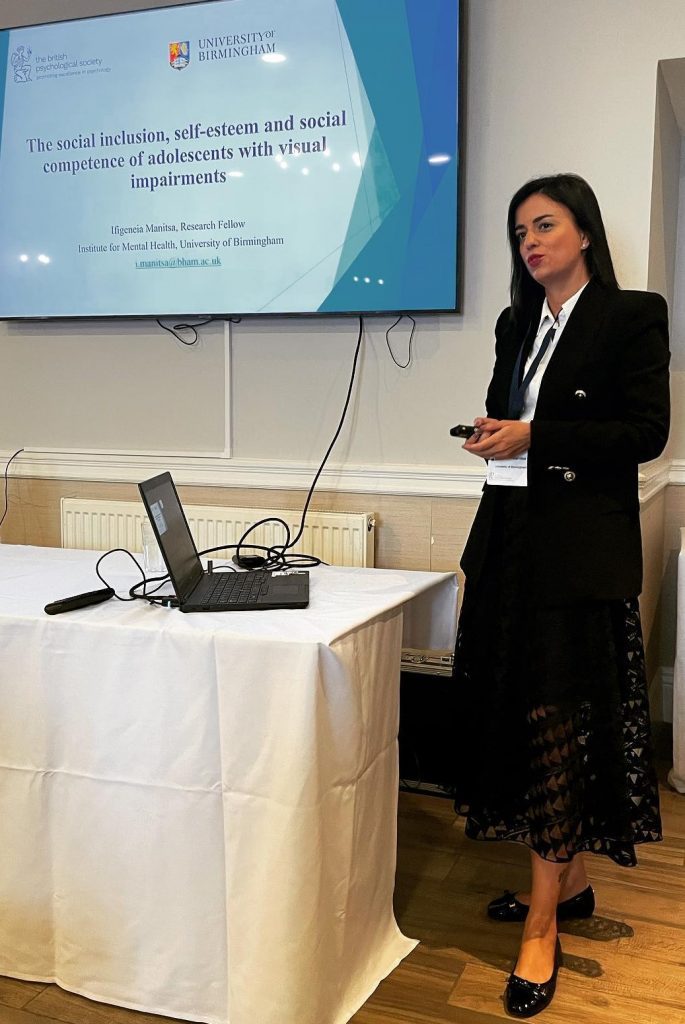 I am currently the Principal Investigator (PI) of the two following research projects: "Developing a university policy targeting the socio-emotional needs and inclusion of visually impaired students in higher education based on co-production research" and "Meeting the social-emotional needs of adolescents with sight impairment and preventing school exclusion: The development of a digital intervention based on adolescent and adult advisory groups" (this research project is currently supported by the Public Engagement Fund in the University of Birmingham). I have also run research projects on the inclusion of vision impaired students in higher education, the social support that vision impaired students receive in educational institutions around the world (Manitsa & Doikou, 2022) and the role of habilitation services in the socio-emotional development of children and adolescents with vision impairments (Manitsa & Barlow 2022). This project received a £10K grant from the National Lottery Community Fund and Sight for Surrey. My research has been published in peer-reviewed journals and conferences. I have also been the main organiser of sold-out webinars and conferences aimed at raising awareness about disability stigma, educating the public and transforming existing policies and practice in the long-term.
My current role at the Institute for Mental Health includes my involvement in research projects on substance use and recovery in the UK, childhood adversity and the biological and emotional factors that may influence resilience and sleep trajectories during childhood and adolescence. I am also a co-co-investigator on a research project aimed at developing an educational game (Regoal) for adolescents with behavior problems and conduct disorders with colleagues from King's College, Bournemouth University and Kingston University .In addition, I am a co-investigator alongside other colleagues at Kingston University London on the funded research project "Supporting Autistic Students in Higher Education".